Sara Spencer, founder of RECLAIM Vitality Coaching, is a leadership success coach, energy enthusiast, and connector.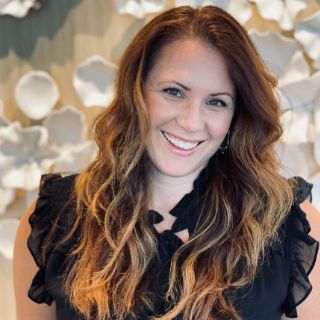 Welcome! I'm glad you're here and interested in working with me as your coach. My passion to help develop and grow leaders in the area of resiliency and leadership began in 2016 after recovering from my own burnout and autoimmune challenges. Healing through this has informed my work and helped me to design a program for leaders who are on the edge of burnout. 
I truly believe that it's essential for leaders to strive for designing real balance. When leaders thrive they get more from themselves and others. They are more fulfilled, show up authentically, hit their goals and are typically the leaders employees love to work for. They truly care for themselves and can model this for others. 
When a leader learns to listen to their body and mind as a barometer for stress, they can learn to build in micro-habits and retrain their patterns to combat burnout. This is a critical skill for leaders in today's ever-changing corporate and global environment. 
I enjoy working with success focused mid to senior level leaders who are excited about professional development, personal growth and learning to heal energy leaks to become whole, integrated leaders and humans, who thrive. 
Although topics can be personal and challenging, I like to create fun and inclusive space. Our sessions go deep into beliefs, habits and patterns in order to identify gaps and areas of change. I'm curious about you, your values and what makes you tick, so coaching with me may feel a bit like abstract art at first, because we're bringing logic and strategy to the complexity of leadership and your unique style.
Relationships, growth and creativity are strong values of mine that have helped me navigate my life and career. Over the past 20 years I've worked in Human Resources Organizational Development, Executive Coaching, Operations and Finance, and received an MBA from Seattle University. I've had the opportunity to partner with global leaders and teams at Boeing, Microsoft, Ford and others. 
Becoming a PCC (Professional Certified Coach) was a natural step stemming from my past roles, and my desire to collaborate with others on their growth journey. I split my time between Honolulu, HI and Seattle, WA, because I love being with family and friends, the mountains, and the ocean. 
I've recently been described as an authentic, deep listener who is helpful in building leadership skills, strategic thinking, clarity and confidence in those that I work with. 
Want to meet and experience my coaching style? If this feels resonate, please schedule a complimentary Breakthrough Coaching Session.I look forward to getting to know you and to see if I can be of support.
Past Clients:











Get your free mindset workbook to learn the Top 10 Ways Leaders Self-Sabotage and learn the methods and skills to stop. Also, you'll be signing up for the newsletter and upcoming Leadership Accelerator courses and professional development resources.